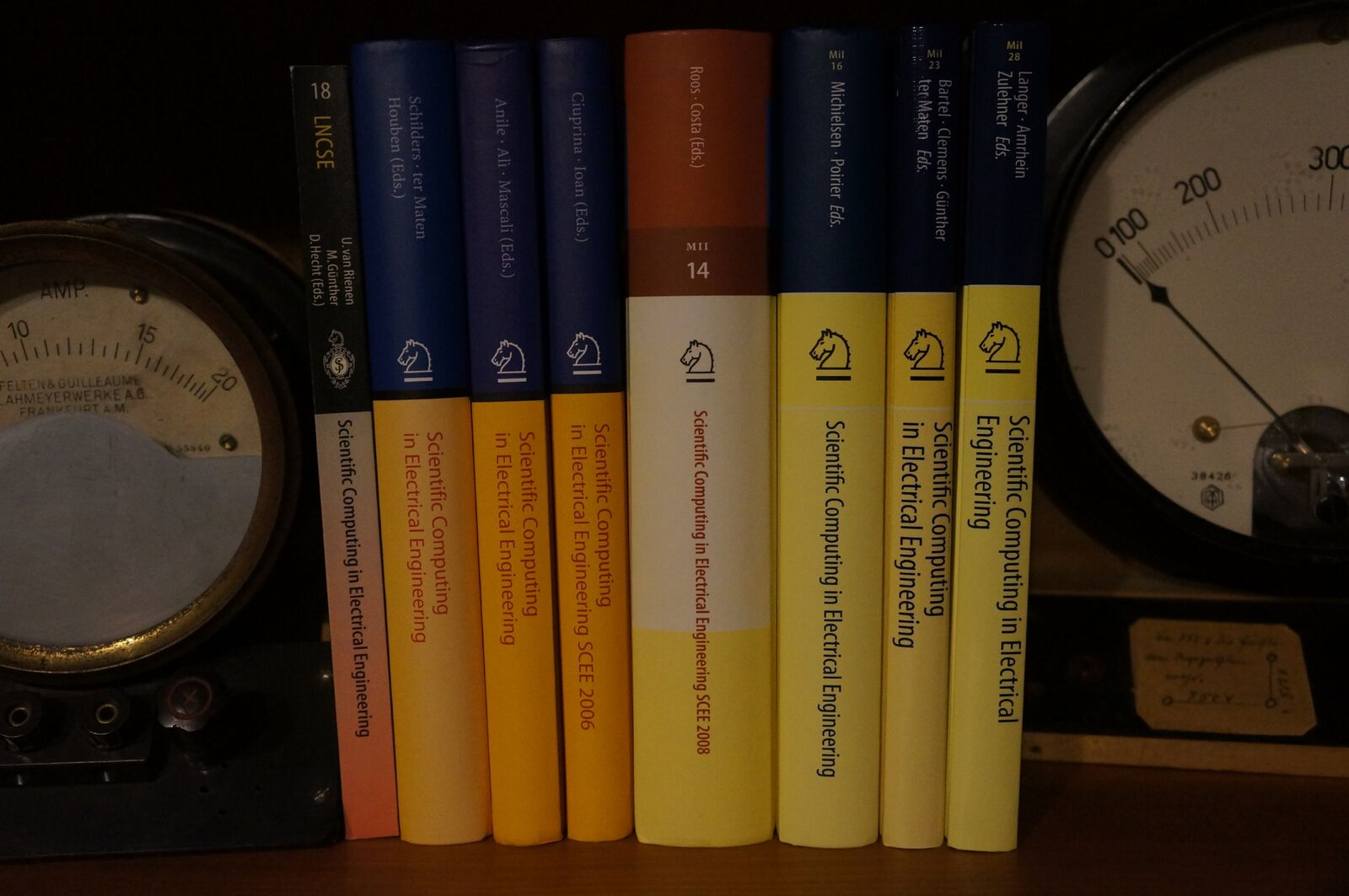 Thank you for attending SCEE 2020! See you at SCEE 2022, in Darmstadt!
01/03/2020
Welcome to the web pages of the foundation for Scientific Computing for Electrical Engineering.
On behalf of all the SCEE committees, we would like to thank all participants of SCEE 2020 in Eindhoven for their contribution to this high quality event. We are happy to have brought together, again, mathematicians and electrical engineers in the effort of strengthening the links between these two communities. The unique features of the conference were highly appreciated: no parallel sessions, poster blitz session, and young scientist award Please mark your calendars for SCEE 2022, which will be organized in Darmstadt, between March 8-11. This will be a special edition, where we will celebrate 25 years since the first SCEE conference took place.